LEARN TO SEQUENCE YOUR OWN YOGA PRACTICE
PRICE: $45.00 FREE FOR A LIMITED TIME
Yoga Sequencing 101 will give you the tools and knowledge used by some of your favourite Yoga Teachers to create your very own flow at home. Log off the screen for GOOD at the end of the day. With Yoga Sequencing 101, you won't need to rely on a virtual yoga class to guide your practice!
YOGA SEQUENCING 101 IS CURRENTLY AVAILABLE FOR FREE. JOIN & GET INSTANT ACCESS TO ADVANCE YOUR AT-HOME PRACTICE.
JOIN YOGA SEQUENCING 101
When you sign up, you'll receive instant access to all of the resources so you can get started on your sequencing journey right away. This lesson is hosted via Marvelous Streaming Platform where you'll need to create an account.
What you'll get:
A 30-minute lesson with Leena and Leslie, two of our leading Yoga Teacher Training Instructors.

A workbook that includes prompts, sequencing building blocks, and sample sequences to spark your creativity.

A pose manual with an overview of all your foundational poses and accompanying images.

Lifetime access - this information is yours to keep! We hope it helps you deepen and expand your at-home practice.
READY TO LEVEL UP YOUR PRACTICE? SIGN UP BELOW!
WHO IS THIS WORKSHOP FOR?
Anyone who enjoys Yoga and wants to go deeper and expand their practice.

Those considering Yoga Teacher Training - get a peek at what you can expect!

Folks that might be bored of their practice - feel empowered to switch things up yourself.
READY TO ELEVATE YOUR YOGA PRACTICE?
GET STARTED WITH YOGA SEQUENCING 101 WHERE WE'LL GIVE YOU THE FOUNDATIONAL KNOWLEDGE AND BUILDING BLOCKS YOU NEED TO FLOW ON YOUR OWN.
MEET YOUR INSTRUCTORS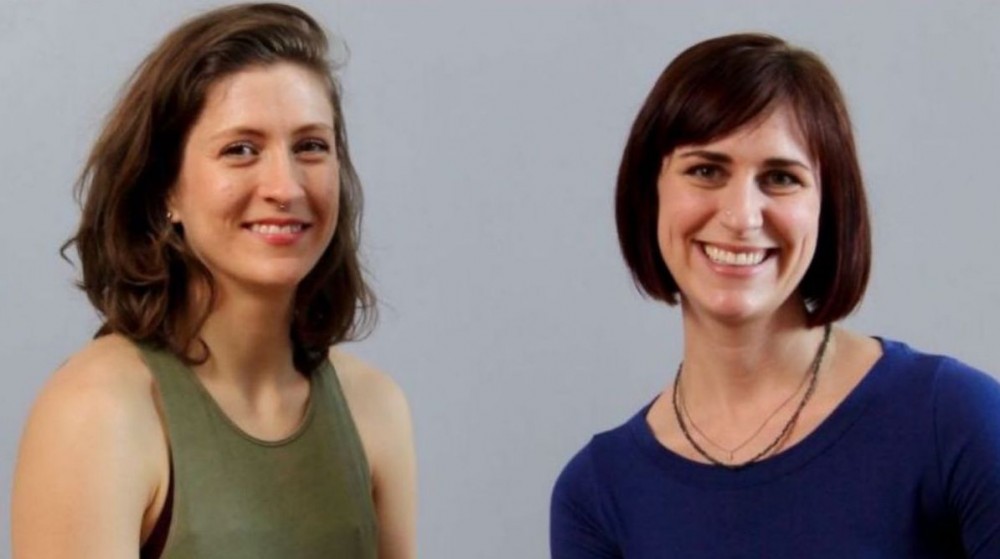 Hi! We're Leslie Stokman and Leena Miller Cressman.
Leena is the Owner & Director of Queen Street Yoga and has been teaching Yoga since 2008. Her approach blends functional and dynamic movement, strength building, and alignment with mindful breathing and relaxation. Her vision is to create brave and inclusive spaces for personal growth, community care, and social change.
Leslie is the Assistant Director at Queen Street Yoga and has been teaching yoga since 2015. She loves to dive deep with teacher-trainees into the nitty-gritty of joint mechanics and tissue adaptation, nervous system branches, the ethics of the industry, and the deeper meaning of life!
Together, we're just two parts of our exceptional teaching faculty here at Queen Street Yoga who teach our industry-leading 250-hour Yoga Teacher Training Program.
JOIN US AS WE TEACH YOU THE FOUNDATIONS OF YOGA SEQENCING