The Branches is home to six therapists: Nicole Brown-Faulknor (Wounds2Wings & TEAO), Megan Svarich-Knights, Rachel Brnjas, Rochelle Kaikai, Christi-an Slomka and Chris Hagen.
Browse below for a summary of their offerings, contact info, and when you can find them at The Branches.
Nicole Brown Faulknor is a Registered Psychotherapist, a yoga teacher, and a Child and Youth Counsellor. She is a member of both the Colleges of Registered Psychotherapists in Ontario and the Canadian Association for Psychodynamic Therapy. She can be found full time at The Branches.
Nicole has over 18 years of professional experience working with marginalized, vulnerable, and oppressed communities, individuals, families, and children. Nicole's yoga teaching draws on the methodology of Trauma Center Trauma Sensitive Yoga (TCTSY). Her approaches as a yoga teacher and a psychotherapist recognize the intimate relationship between the physical body and the psychological well-being of a person. This approach holds the view that the body is a resource for self-discovery and psychological healing. Learn more at www.wounds2wings.com, and reach out with questions to wounds2wings@gmail.com
Nicole offers a trauma informed therapy with both marginalized and non-marginalized population supporting clients with short or long term challenges such as:

- Depression
- Anxiety
- Anger management
- Struggles with addiction
- Relationship issues
- Gender identity issues
- Trauma
- Complex trauma, developmental trauma, PTSD and any other survivors of trauma; traumatic event(s) including trauma(s) of war and intergenerational trauma
- Chronic pain, Symptomatic body
- Grief and loss
Individual therapy - 30 mins: (Free consultation)
Individual therapy - 50 mins: sliding scale $70 - $120 per hour
Group therapy - 90 mins: $80 per session
Somatic-based therapy - 50 mins: sliding scale $70 per hour - $120 per hour
Therapy approach that seeks to reveals the the relationship between the physical body and the psychological well-being of a person which may manifest in vary of body symptoms which may be a resource for self-discovery and psychological healing.
Psychodynamic psychotherapy - 50 mins: sliding scale $70 - $120 per hour
This model of psychodynamic psychotherapy seeks to reveal the unconscious, dynamic content of the mind, in an effort to alleviate mental tension which can manifest in a variety of symptoms that distort and disrupt our sense of self and wellbeing. By uncovering the hidden roots of our unwanted thoughts, emotions and behaviours we can consciously change how we experience the world and ourselves.
Psychiatrist Appointments & Trauma Consultations & Integrative Services - 30 mins: free consultations
In-House Psychiatrist Referrals/Consultation, Virtual Appointments with Client, Psychotherapist and Psychiatrist. No need to seek a referral from your doctor and or attend the psychiatrist appointment outside of the therapy room. This is all done through your therapist on behalf of the client.
School and Outreach Services (Varied)
Trauma-Informed Yoga Practitioner with Marginalized and Vulnerable Person(s) and Community support and specialized workshops supports within the community. As requested; please ask as services are brought to your location or to Wounds 2 Wings base location; consultation may be needed.
PTSD & OSI 60mins - $60 per session (1:1 available and small groups available)
Trauma Yoga for First Responders & Other
Adjunctive treatment for treatment resistant PTSD symptoms and Occupational Stress Injuries, embodied movements and trauma brain work, for symptoms of anxiety, depression, self-harming thoughts, emotional flashbacks, addictions (porn, substance abuse, sex, gambling etc.,) rage, shame, etc., (if you are interested please ask, outreach, private and group options available)
MAY 2020 UPDATE: The practice is currently at full capacity. Unfortunately, no new clients are being taken at this time.
Embodiment for Trauma Recovery, Nicole's Signature Course
This yoga course, Embodiment for Trauma Recovery, is exclusive to The Branches and the entire tri-city area. Sessions consist of very gentle movements, simple postures, and breath awareness. These elements of traditional hatha yoga are modified to build a trauma survivor's sense of empowerment and cultivate a more positive relationship to one's body.

In this video, Nicole explains the methodology of Embodiment for Trauma Recovery, and shares a sample practice. Check our courses page for upcoming dates.
Embodiment for Trauma Recovery focuses on internal sensing and reclaiming choice in your body, and is less about form or technique. Absolutely everything in the class is optional, and the practice is beginner-friendly.
Nicole is an activist in ending mental health stigmas that continue to oppress and re-traumatized marginalized and vulnerable communities. Her hearts' passion is to lovingly educate and advocate, towards ending trauma that may be mirrored back into society through systems, society, individuals, friends and families both intentionally and unintentionally, building awareness.
It means for Nicole, that she can start in the cracks and spaces of our society where we tend to not go, it is where people may have fallen, going invisible and unnoticed, Her efforts is to deal with one person at a time, as she works' towards change. Drop in, let's chat!
Megan Svarich-Knights MSW, RSW, RDT is a Master's Level Registered Social Worker, Registered Drama Therapist and trauma therapist. She specializes in integrating creative movement with traditional forms of therapy, and works with teens, adults, couples and families, with the knowlege that we are embodied humans and that our bodies are an important part of our individual and community healing journeys. Megan can be found at the Branches on Mondays.
Megan specializes in integrating creative movement with traditional forms of therapy, such as Emotionally Focused Therapy, Internal Family Systems and Relational Therapy. She is also a Developmental Transformations (DvT) therapist, which is a particular type of embodied therapy relying on spontaneity and free play to support our ability to deal with the instability of Being. DvT is proven to be an effective way to heal trauma. Read more about Developmental Transformations.
Megan provides embodied group services for:
1) Adults wanting to connect to their childhood sense of wonder and play
2) Children seeking to develop emotional regulation skills and self esteem through imaginative play
3) Teens looking to make sense of the world and their place in it through embodied learning, and community reflection.
Finally, Megan also provides Theatre of the Oppressed and Rainbow of Desire workshops for social justice oriented folks seeking community reflection and embodied learning. Theatre of the Oppressed was developed by Augusto Boal. Read more about Boal's Theatre of the Oppressed.
Please connect with Megan through her website: www.theheartofthework.com
15 minute consultation: FREE
Individual Therapy:
- 50 min. $130
Couples Therapy:
- 50 min. $130
DvT Therapy:
- 50 min. $130
Group Therapy:
- $80 a session OR pricing as specified
- Email heartofthework@gmail.com if interested in getting on the waitlist for a group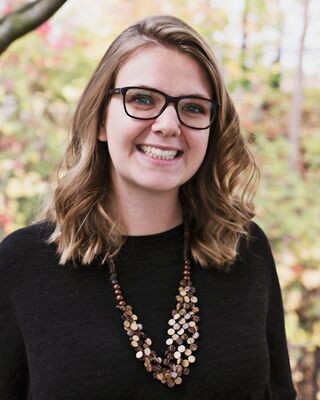 Rachel Brjnas is a registered Social Worker based in Waterloo Region and is passionate about helping individuals, families and organizations to be more whole, healthy and connected. She is the owner and founder of Tapestry Counselling and Consulting. All inquiries can be made through the Tapestry website. Rachel can be found at The Branches on Tuesdays.
Tapestry offers individual and group counselling services to women of all stages and seasons of life with a particular focus on perinatal mental health (for those who are pregnant or who have young children). Tapestry offers services that are person-centered, collaborative, wholistic, trauma and attachment-informed and uses tools like EFT (Emotional Freedom Technique) or tapping, CBT (Cognitive Behavioural Therapy), art and mindfulness-based tools.
Tapestry also provides facilitation services and custom workshops for groups and organizations.
To book a session or for more information about Tapestry's services, please visit Tapestry's website.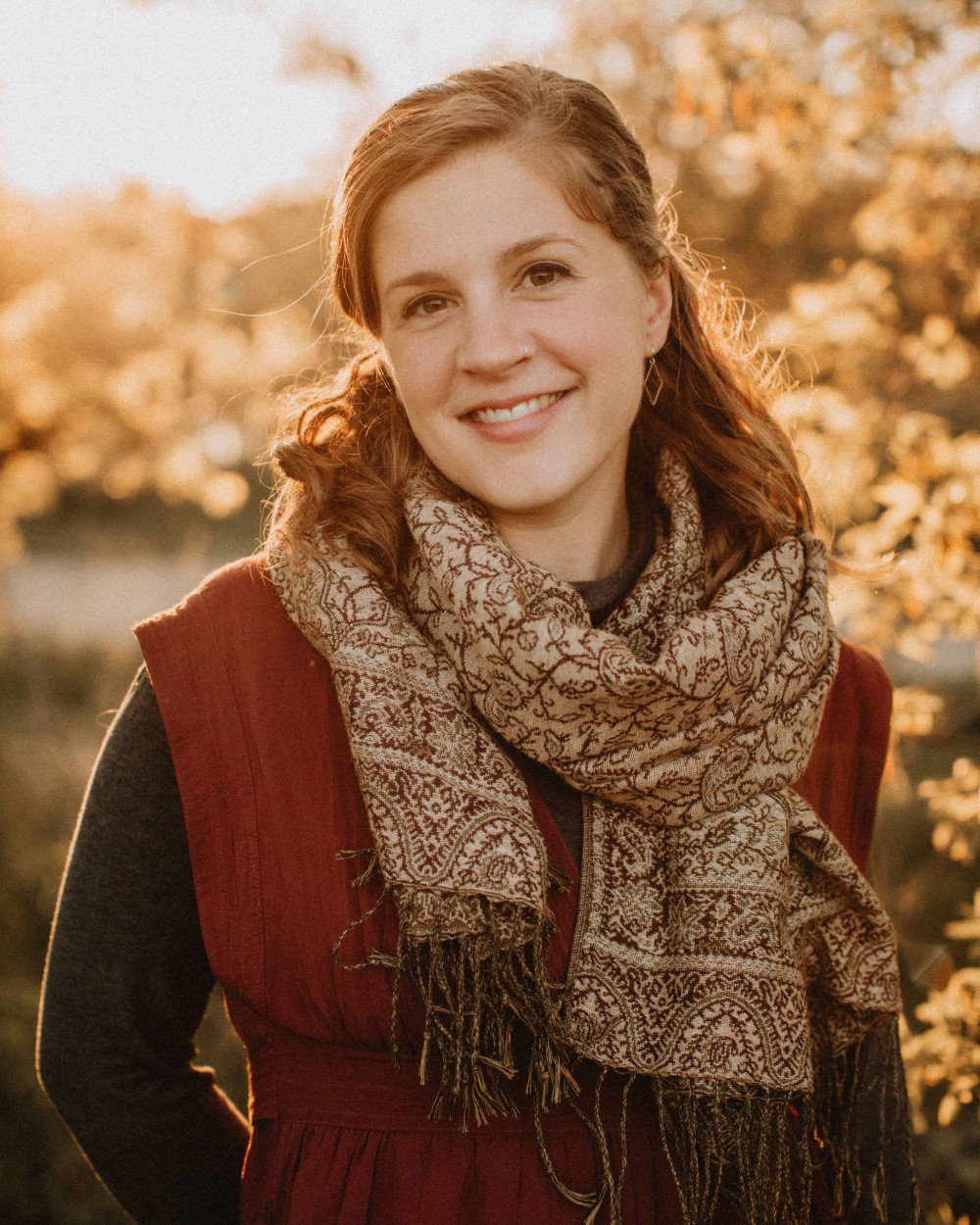 Rochelle Kaikai, MSW, RSW is a Registered Social Worker and founder of Rooted Thistle Counselling, and can be found at the Branches on Wednesdays.
Rochelle is passionate about supporting moms and dads as they navigate the ups and downs of family life. Whether you are trying to conceive, pregnant, new to parenting or a seasoned parent, there is a place for you here. Together we can develop a plan to support you in learning new coping skills and reconnecting with yourself. Contact Rochelle to learn more about services for parents in pregnancy, postpartum, and beyond.
Rooted Thistle Counselling offers individual and group therapy sessions, both virtually and in-person, for moms and dads in all stages of parenthood. Rochelle uses a variety of approaches including Cognitive Behavioural Therapy (CBT), Acceptance & Commitment Therapy (ACT), mindfulness tools, and a strength-based trauma-informed perspective in her work. Rochelle's goal is to get to know you and provide a comfortable place for you to be yourself.
To book a session or for more information about Rooted Thistle Counselling's services, please visit www.rootedthistlecounselling.com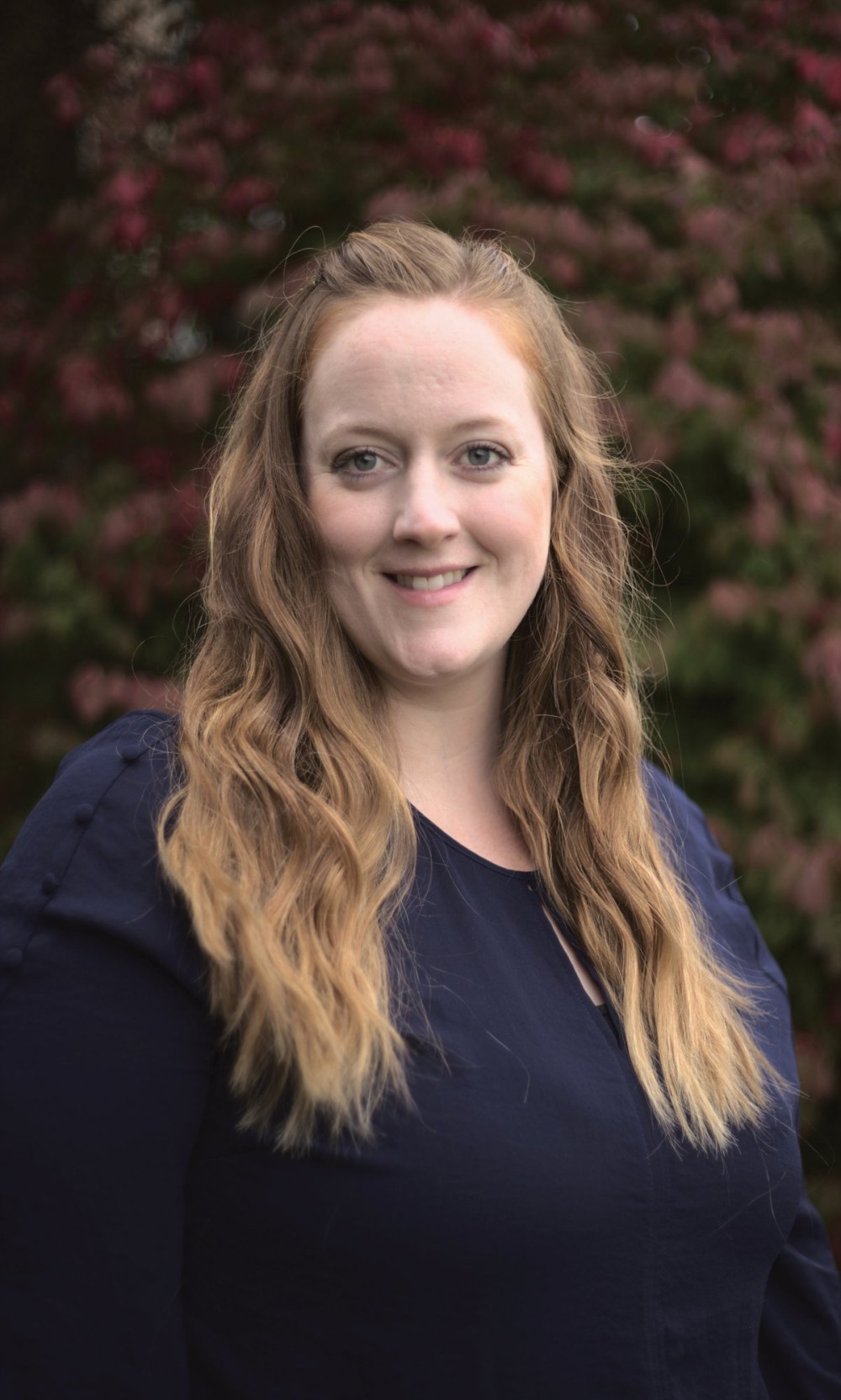 Christi-an Slomka (she/her), Registered Psychotherapist (Qualifying) is dedicated to holding  compassionate space to explore the tenderness of being human. It's from this place that we can gain insight into the true needs of the body, mind and heart. Together we can turn towards those needs with curiosity and empathy to build more care, meaning and possibility into our lives.
Christi-an is a Gestalt Therapist with over 15 years of experience teaching mindfulness and somatic embodiment practices (including yoga, breath work and meditation). Both personally and professionally, she's seen the transformative power of tapping into the wisdom of the body and unpacking what comes up through the therapeutic process. Christi-an can be found at the Branches on Thursdays.
Christi-an provides individual therapy for people who are experiencing:
→ anxiety 
→ overwhelm/stress
→ depression
→ body image issues
→ grief
→ numbness
→ feeling stuck
→ the impacts of trauma
→ sexual/gender identity questions
→ burnout
→ low self-esteem 
→ relationship struggles
→ feeling regret
→ fertility issues
→ a harsh inner critic
→ life transitions 
→ prenatal and postpartum struggles 

To book a free 15-minute introductory call, please visit Christi-an's website.
15-minute Introductory Call: Free
50-minute session: $140 +hst
To book a session or for more information, please visit Christi-an's website.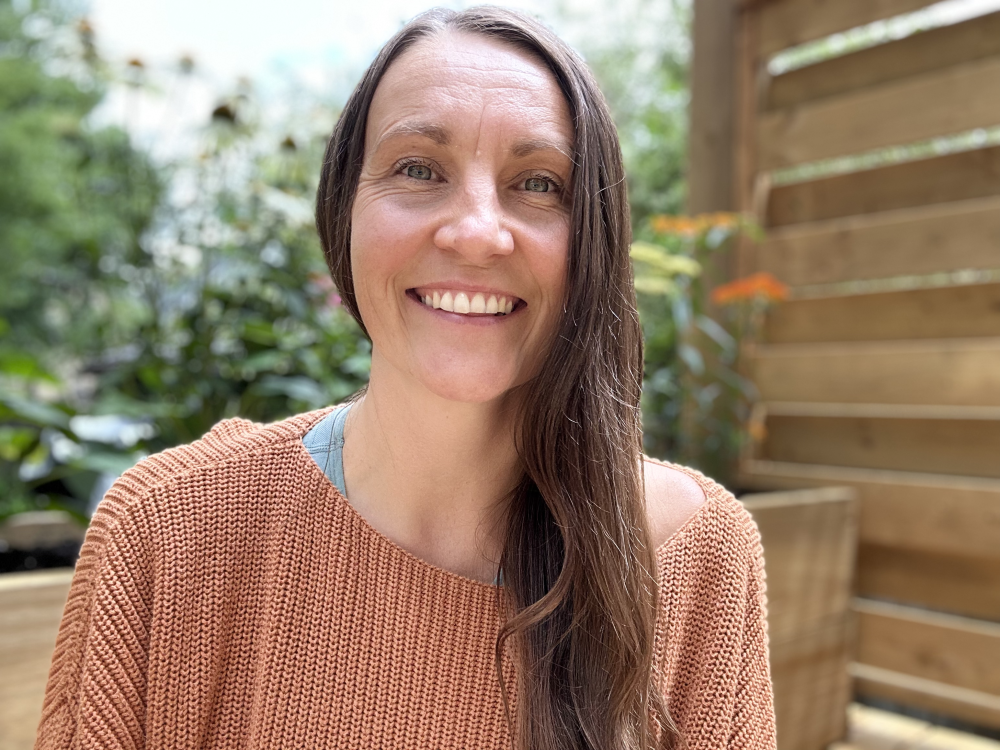 Chris Hagen has worked with people experiencing trauma, anxiety and depression for 10 years. As you work with Chris, you will shift from feeling trapped by overwhelming fears and sadness... to knowing why you feel this way and what to do about it. You will recognize your emotions and have the ability to stop them from taking over. Chris can be found at the Branches on Wednesday afternoons and on Fridays.
Chris uses the modalities that you require according to your style of learning and growing, from thinking-based CBT to body-based EMDR and Sensorimotor Psychotherapy. Chris works with anyone experiencing challenges in their life, individuals ages 16 and up. Chris is an LGTBQA+ ally and is a proponent of Healthy at Every Size (HAES).
$150 per 60-minute session