Time is running out to join out 2023 cohort - our program begins in October. Contact us to book a chat about the program and fill out your application ASAP.
Download Our Application
What makes our training unique?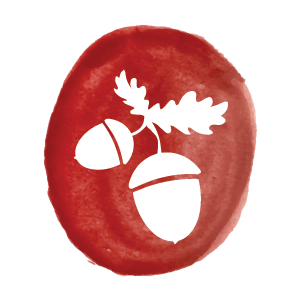 Innovative & Diverse Perspectives
Hearing a range of voices is important for a well-rounded education. Our program features a lineup of knowledgeable and expert guest faculty: authors, activists and practitioners sharing their lifetimes of study.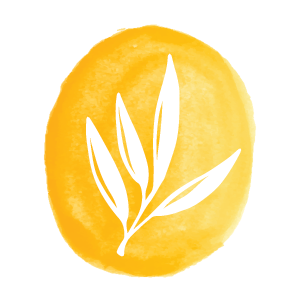 Meaningful Feedback & Mentorship
Learning to teach effectively requires constant feedback within a caring and trusting relationship. Expect to receive actionable suggestions on how to evolve your teaching skills in each progressive module.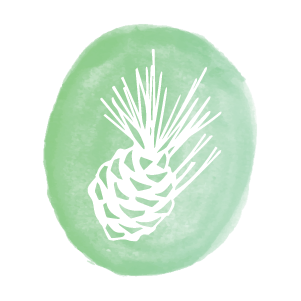 Community Integration
In our 10-month program, get 50 classes included in your tuition to learn as a participant and observer. Get real-life experience in our New Teachers Class, and receive ongoing support from your teacher trainers.
Interdisciplinary Movement Education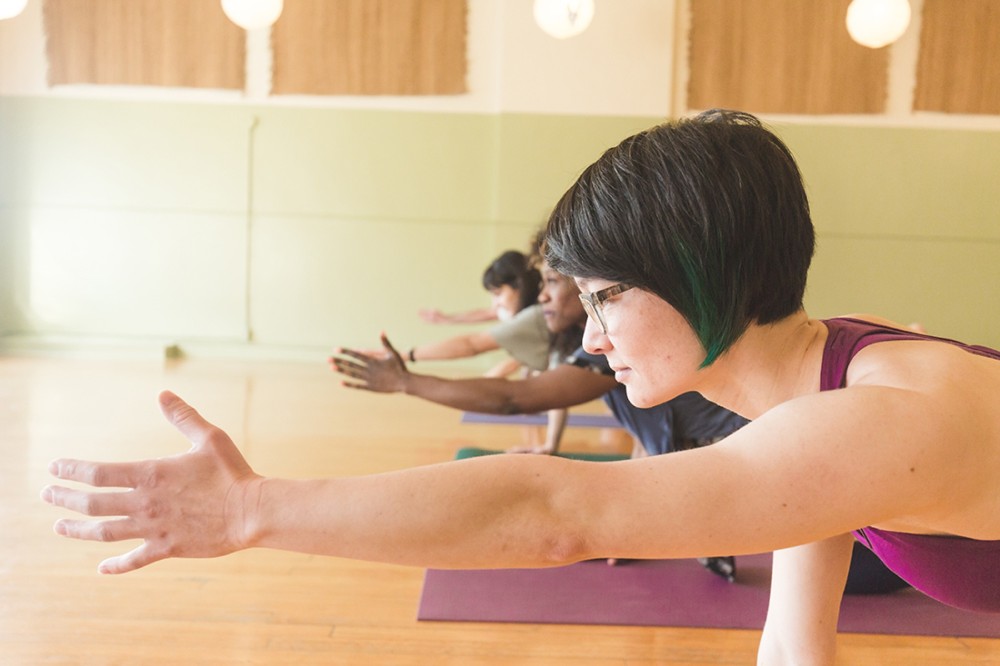 Our program will teach you how to make your yoga asana practice progressive, sustainable and resilience-building for yourself and your students for years to come. Through experiential anatomy and nervous system exploration, you'll gain appreciation for the incredible complexity and elegance of the moving, feeling human body. 
Explore the spaces where asana, functional movement, mobility and strength training overlap and diverge. Develop an appreciation for the purpose and limitations of yoga asana, and how to seamlessly incorporate other modalities and perspectives into your classes and make them intelligent, well-balanced, and fun.
Soul of Practice & Yogic Philosophy
Learn about the historical context of yoga and participate in dynamic discussions about the relevance of fundamental Yogic texts such as the Yoga Sutra and the Bhagavad Gita to our modern context. 
While our guidance is not overtly spiritual, our program will support you in cultivating a nourishing practice for your whole self - mind, body and soul. There'll be ample opportunities to dig deep, cultivate mindfulness and reflect on how you want to show up and share with your students through Yoga. Whether you want to focus on values of self-acceptance, body-positivity, mindfulness practice, or spiritual philosophy, your self-inquiry process will be supported, and guided towards teaching with integrity and thoughtfulness.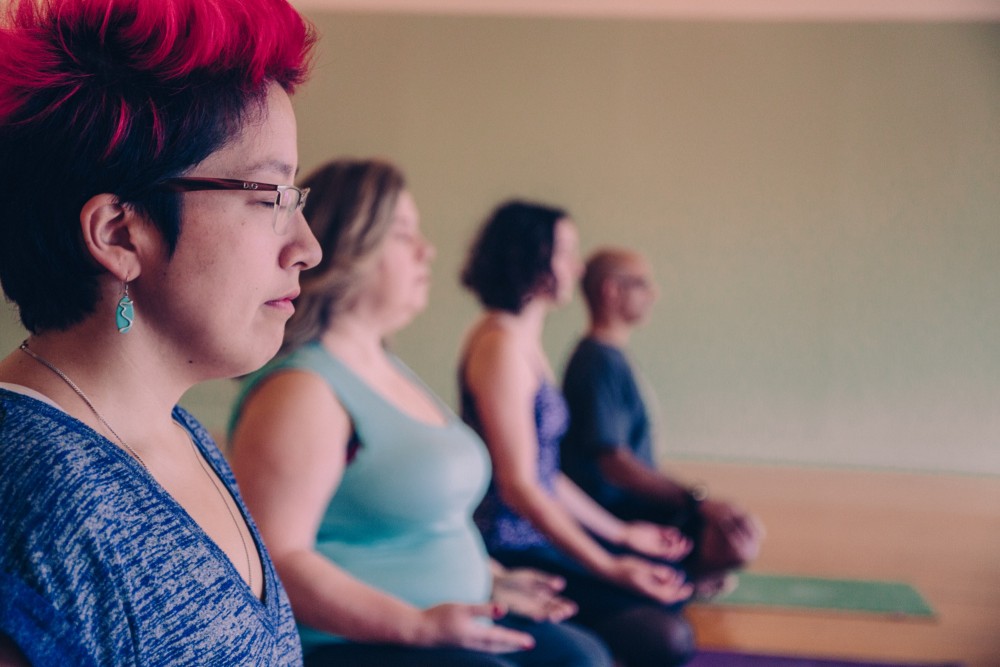 Anti-Oppression in the Yoga Industry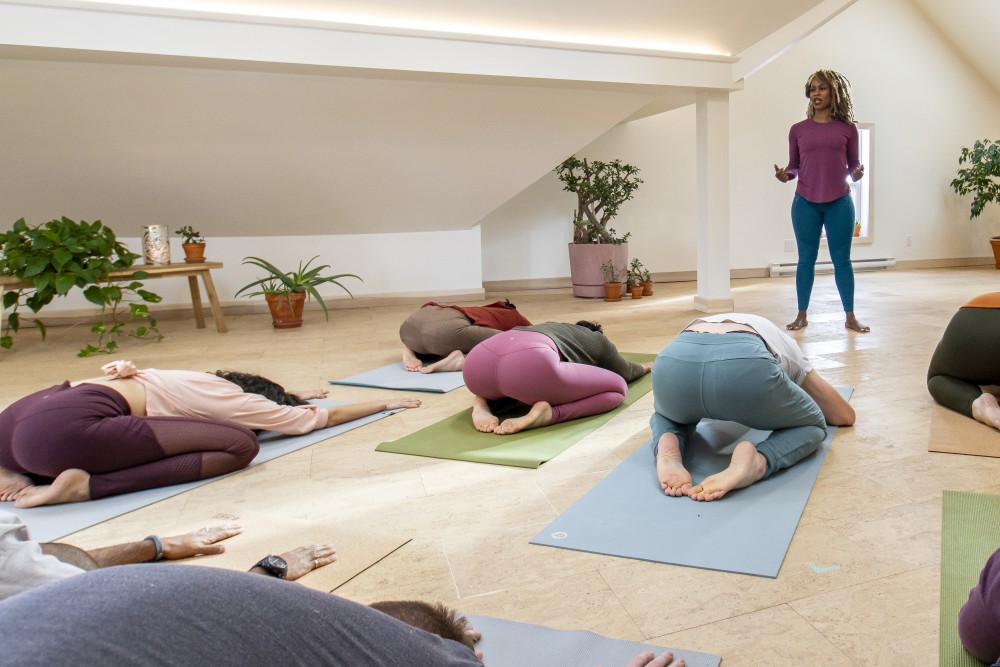 Since our first teacher training in 2014, we've been discussing cultural appropriation, consent, power, privilege, oppression, and trauma-awareness in our training.
Engage in brave, meaningful self-reflection and discussion about inclusion, accessibility, and representation. Excavate your biases and practice articulating your worldview through contemplation and self-reflection.
There will be no easy answers or conclusions here; we aim to ask critical questions, listen with humility to diverse perspectives, and begin to discover ways that each of us can be a leader in reforming the yoga industry.
Concrete Teaching Strategies & Experience
Great teaching is a learnable skill. Our tried and tested process will support you to feel confident and equipped to teach a diverse range of students, including brand-new beginners.
Learn classic and creative sequencing strategies, how to use your voice and body, and soft skills for holding space.
You'll have opportunities to practice your teaching skills on a regular basis, including New Teachers Classes run through our studio. Begin the process of reflective self-development, and receive continuous feedback from faculty and peers to develop your teaching skills from the ground up.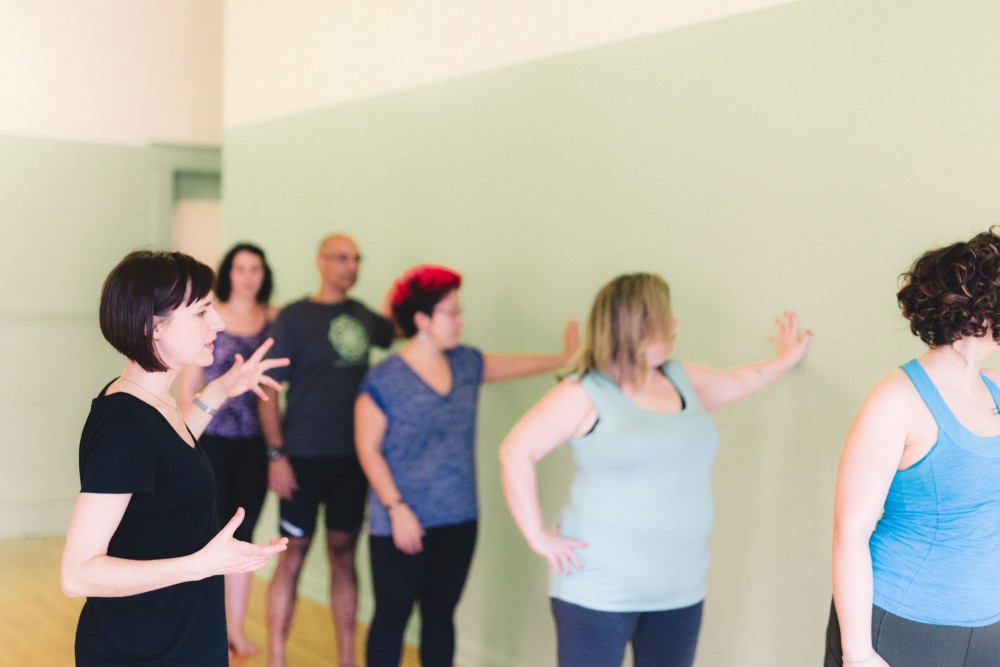 Our program will give you the most well-rounded and cutting-edge education available in Canada.
10 Months of Learning & Growth
Our 250-hour Yoga Teacher Training program is designed to provide continuity and plenty of time to digest your learning.
We meet for two Thursdays evenings and one weekend per month.
Our flexible program is available in two formats:
1. Hybrid In-Person & Online (60% In-Person, 40% Online)
2. 100% Online
Tuition Includes: 50 Live (in-person or livestream) Classes & unlimited On-Demand subscription - a $1,060 value.
Regular Tuition: $4700
Early Bird: $4200 (apply by July 31, 2023)
Payment plans available.
Scholarships: Up to 1 in 5 of our YTT spots will be offered at a 50% off scholarship for folks who identify as BIR, trans, disabled, or low-income.
Get a tax break! As a Certified Educational Institution, your tuition is eligible for the tuition tax credit in Canada.
Join our inclusive learning community
"The Branches YTT isn't just a teacher training, it's building a community and an evolution of personal growth, both on and off the mat. It's the most supportive group and learning environment I've ever participated in. I'd encourage anyone who wants to cultivate a deeper and broader practice along with their teaching to enrol in the program."
Catherine Mittelholtz, 2020 Graduate, hybrid format
Leena & Emma created a thoughtful, inclusive, supportive, and fun learning community for ten unforgettable weekends. With sincerity and generosity, they taught us by example that our sense of humour is as important to the foundation of our practice as a good mat. They instilled the belief that strength and flexibility grows best when we invest in caring deeply for ourselves and our students. I apply those treasured lessons in my emerging practice as a teacher. I encourage anyone – especially men – to enroll in the YTT program at The Branches. It's a wise investment in yourself and your community.
Scott Morton Ninomiya, 2018 Graduate
The most important and profound thing I gained from this training was the process of learning something new and making space for mistakes all along the way. Once I opened up the possibility for mistakes and invited them in as valuable teachers, the whole experience shifted. Now I know exactly what that means and I see these lessons have universal applications in other areas of my life. Overall, I have gained a tremendous wealth of knowledge to teach asana to students and I have found my voice in the process. I will use that voice to creatively combine this knowledge with my other teachings to be more adventurous and creative.
Christopher Bourke, 2016 Graduate
Emma and Leena bring deep care and thoughtful reflection to each weekend. They cultivate a space of community, where students can be vulnerable, learners trying out new skills, supporting one another. We laughed and cried, shared food and poetry. I appreciated how Leena and Emma shared their own journey of learning and teaching and how that continues to evolve. They encourage each student to find their voice, their strengths and gently support areas of growth. By the last weekend, each student had come into their own as yogis and teachers. It was fascinating and inspiring to see how different each person's teaching style was, yet rooted in the same skills and teaching. I could not imagine taking my YTT anywhere else. The Branches is a second home to me; a sacred space of grace, safety, peace, and love.
Our YTT is one of the most comprehensive programs in Canada with diverse, industry-leading faculty and a strong practicum component. Many programs are limited to only a 200-hour yoga teacher training, and are taught by one or two teachers, exposing you to a limited view of Yoga and scope of teaching. Typical programs offer minimal chances to hone your teaching skills, but we thread practice teaching and offer mentorship throughout the program. Our curriculum design is geared to support your journey and skill development step-by-step, building your confidence through meaningful feedback over the entire 10 months.
Meet our exceptional faculty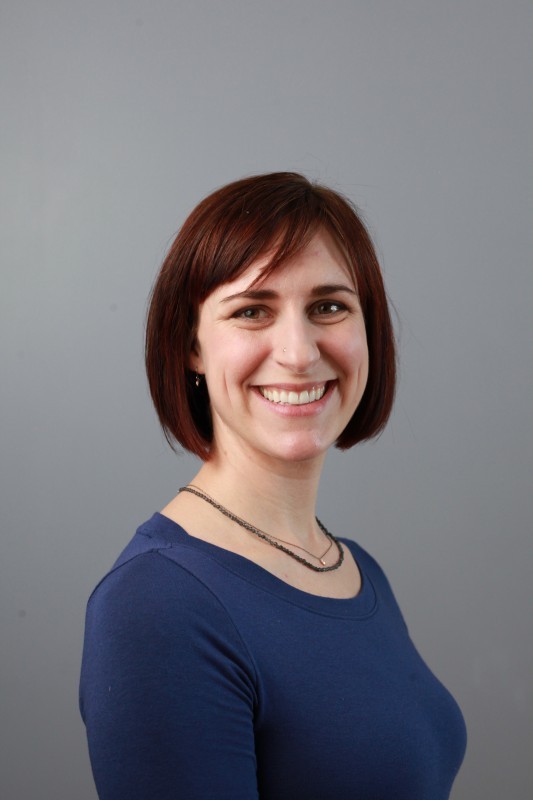 Leena Miller Cressman (she/her)
YTT Program Director (ERYT®500)
asana, pedagogy, business, prenatal yoga, restorative yoga
Leena has been teaching since 2008, and specializes in a blend of functional and dynamic movement, strength building and mindful alignment. Leena is passionate about building rich learning communities and mentoring new teachers through Yoga Teacher Training and Restorative Yoga Teaching Programs.
Leena has completed over 1,000 hours of training in Anusara Yoga and other alignment-based and vinyasa styles, functional anatomy, Ayurveda, Mindful Strength and teaching pedagogy. Her teachers and mentors include Christi-an Slomka, Meaghan Johnson, Darren Rhodes, Matthew Remski, Kathryn Bruni-Young and her co-teachers at The Branches.
"Leena's teaching is nuanced and layered: she builds upon key lessons in subtle and interconnecting ways. As a teacher trainer, her depth of knowledge and her commitment to ethical practice create a safe and engaging learning environment." - Kate Parizeau, YTT 2018 Graduate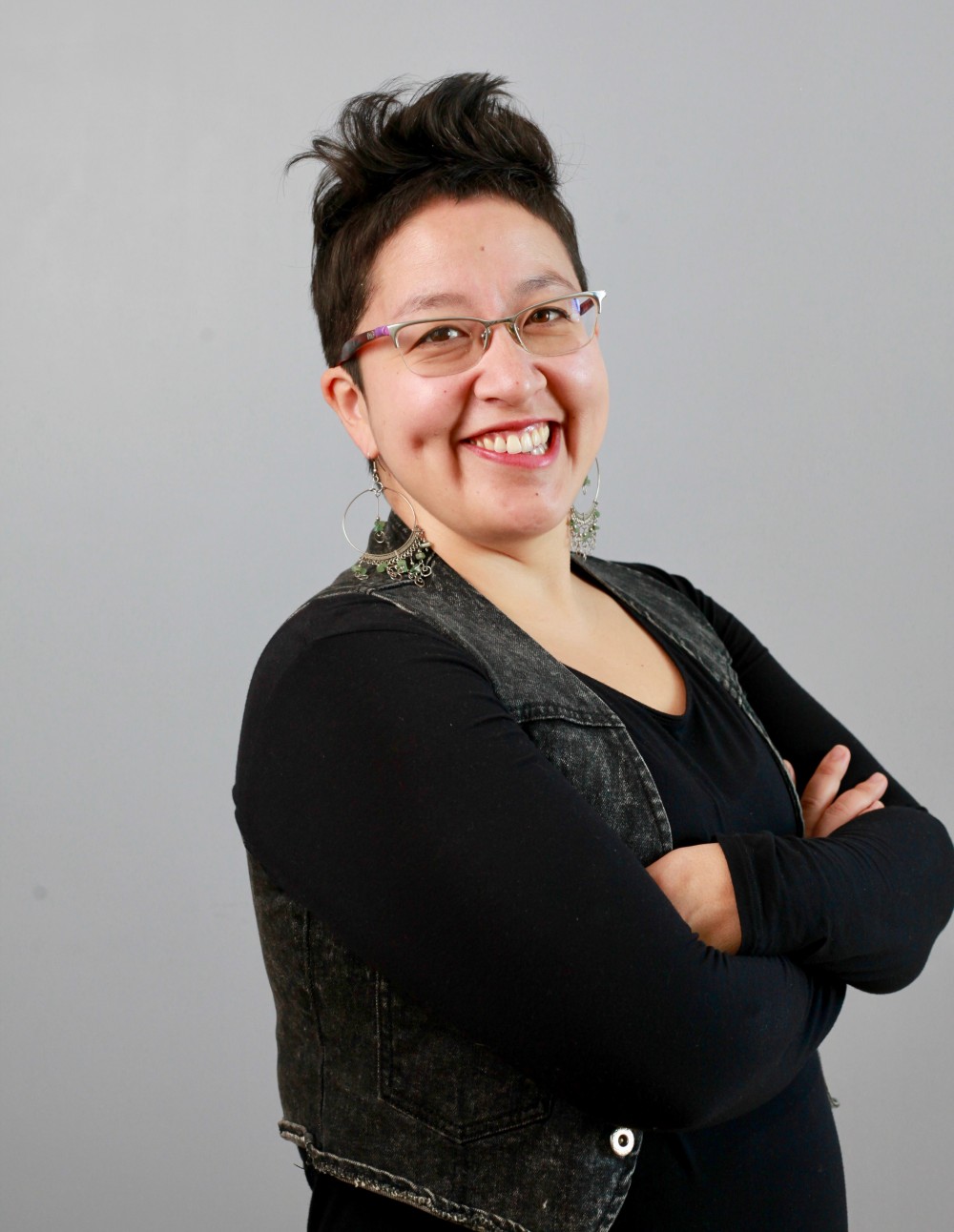 Emma Dines (she/they)
YTT Program Director (ERYT®200)
asana, pedagogy, history, philosophy
Emma has been teaching since 2010, and specializes in teaching beginners and students in bigger bodies. Emma has completed over 700 hours of training with local and international teachers and continues to feed her own practice and zeal for teaching with ongoing study. She has also studied the Axis Syllabus, Contact Improvisation, and Functional Movement. Emma is a certified Yoga for Round Bodies™ teacher and is passionate about creating body-positive contexts that celebrate a diversity of abilities and sizes.
"Emma's playful humour helps make big topics feel more accessible. Her sincere openness to new ideas and different approaches levels the playing field and fosters a learning space of compassion and curiosity. Her study of yoga history is personal, yet thorough, and this translates into creativity in her teaching." - Rebecca Steiner, YTT 2018 Graduate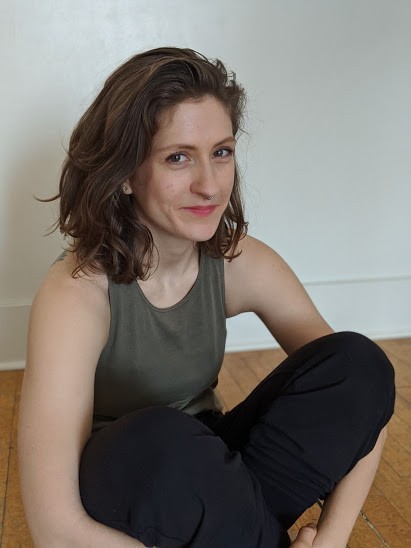 Leslie Stokman (she/her)
YTT Program Director & Lead Instructor
asana, mobility, pedagogy, nervous system and trauma-informed teaching
Leslie's been teaching Yoga since 2016, and her classes are informed by all sorts of education and experience in areas like the Tensegrity Repair Series, strength and mobility work, rock climbing, and Vipassana meditation. She is a Certified TRE Provider (Tension & Trauma Release Exercise) and an FRCms (Functional Range Conditioning mobility specialist). She also brings her B.Ed and school teaching experience to our learning community. Leslie loves to dive deep with teacher-trainees into the nitty gritty of joint mechanics and tissue adaptation, nervous system branches, the ethics of the industry, and the deeper meaning of life!
"Dynamically engaging our group of bewildered teachers-to-be with love and levity: that's Leslie in a nutshell! By asking open-ended questions early and often, our beloved tutor encouraged us to shape our learning process for ourselves. Her generosity and support through the program assignments was an incredible gift. She challenged us to spend time with the details and fully integrate learning into our bodies." - Alissa F-E, YTT 2020 Graduate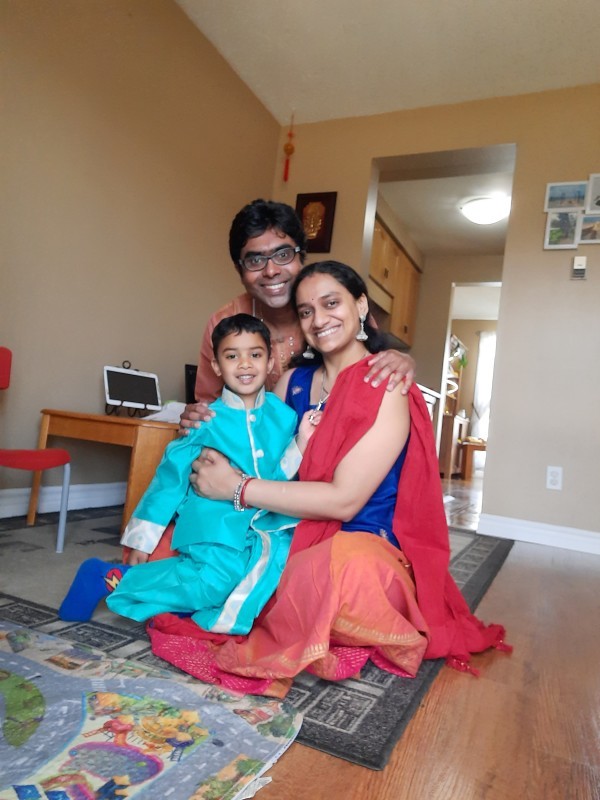 Shwetha & Manu Subramanya
YTT Guest Faculty
Intro to Sanskrit, philosophy
Manu and Shwetha have been married for more than 10 years and have a son, Shiva (named after Lord Shiva who is the first Yogi). Both of them were immersed into a culture of shlokas and mantras from childhood. They formally studied Sanskrit from high school. Their specific interest in Sanskrit are in subhashitas (proverbs), hymns and the ancient texts of science.

Shwetha has been practising yoga for more than 25 years and teaching yoga for 5 years. Yoga has given her immense strength and helped her rediscover herself. Since Shwetha come from the birth place of Yoga, India, she has been fortunate to study the ancient texts of yoga to understand the roots of yoga. She practices and teaches vinyasa flow yoga that emphasizes the elements of nature. For her, Yoga is a bridge that connects my soul towards the purpose of life. It teaches her to enjoy the physical movement of the body while experiencing a stillness in the mind.
Manu has been a student of yoga for 10 years. Along with the mental connection with the physical body, his interest in yoga is in the scientific understanding of the eight limbs of yoga, and the influence it has on the individual and universal level.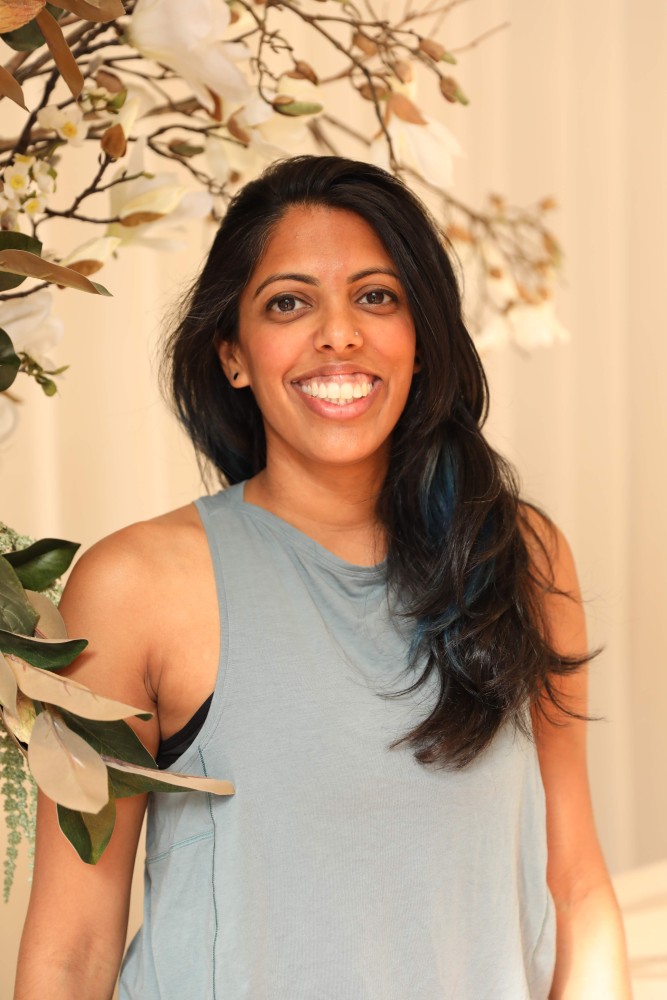 Tejal Patel
YTT Guest Faculty
philosophy, history and modern cultural context

Hi! My name is Tejal (she/her/hers) - I'm a first-generation Indian American yoga teacher, writer, podcaster, and community organizer. I advocate for yoga through a social justice lens and educate and empower individuals and groups around the world to do the same. I accomplish this by offering people various yoga practices to incorporate into their daily life.
At Tejal Yoga, our virtual yoga & meditation classes are led by South Asian teachers who honor and embody the authentic roots of yoga
At Yoga is Dead, we bring critical conversations about race, power, privilege, body politics, harassment, fair pay, veganism, ahimsa, and gatekeeping to the forefront through our podcast and signature training on cultural appropriation: Act Against Appropropriation, and now through our e-book out now The Original Godmothers of Yoga
At abcdyogi, our inclusive community facilitates healing and connection through storytelling, conversation, performance, art, song, dance, writing, and retreat led by South Asian community offered to a global audience.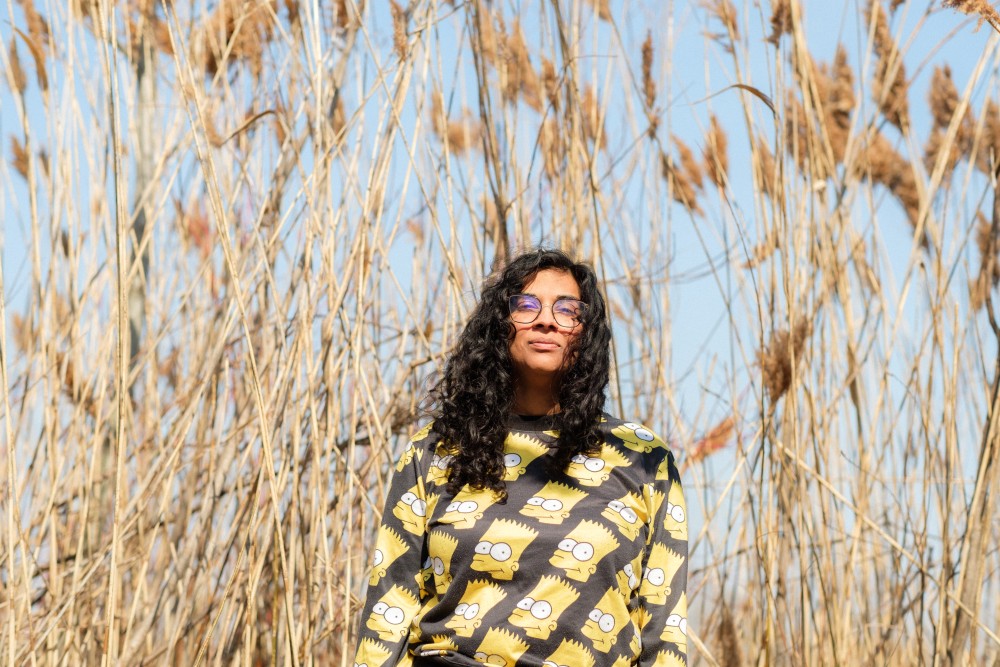 Indu Vashist
YTT Guest Faculty
history of yoga on the subcontinent, history of asana on turtle island
As a second generation settler on this land with relationships to other lands, I aim to honour the histories of my Punjabi agrarian ancestors by sharing this land and resources with care and responsibility. Within the context of my yoga practice, this means that I invite mindfulness and integration of the body, mind, spirit and land. I bring a somatic approach into all of my classes whether that's through vigourous movement, exploratory gentle movements or even restorative shapes. Through movement, I encourage developing greater understanding of proprioception (your body's ability to sense movement, action, and location), interoception (your perception of sensations from inside the body), exteroception (your sensitivity to stimuli that are outside the body), and nociception (your ability to discern what is painful stimuli).
As we live in a pandemic, in late capitalism, in any given moment we are simultaneously asked to balance the global and personal-  caring for ourselves, our families and communities, the collective, and our own shifting economic realities.  All of this can overwhelm the nervous system and create a range of feeling states- from anxiety to anger; fear to frustration; from depression to disconnection; from technological fatigue to technological addiction.  These personal and collective experiences may remain unprocessed or be held in our bodies. As a teacher, I aim to provide you with simple strategies to attune to what is arising and approach that with greater compassion and clarity.  By integrating moment to moment experience and moving stagnant energy, we can make space for a more grounded existence.  I share tools that help us ride out our thoughts, feelings and experiences as they arise during this time of immense change and disordering of the world we live in. Through the use of guided meditation, breathwork, movement, stillness, you will be guided through practices that support your body's innate wisdom.
In addition to being a movement teacher, I am also a trained historian. While working with me, you can expect to be hit with nuggets of historical facts pertaining to the philosophy of the movement traditions that we are practice together.
@indu_geita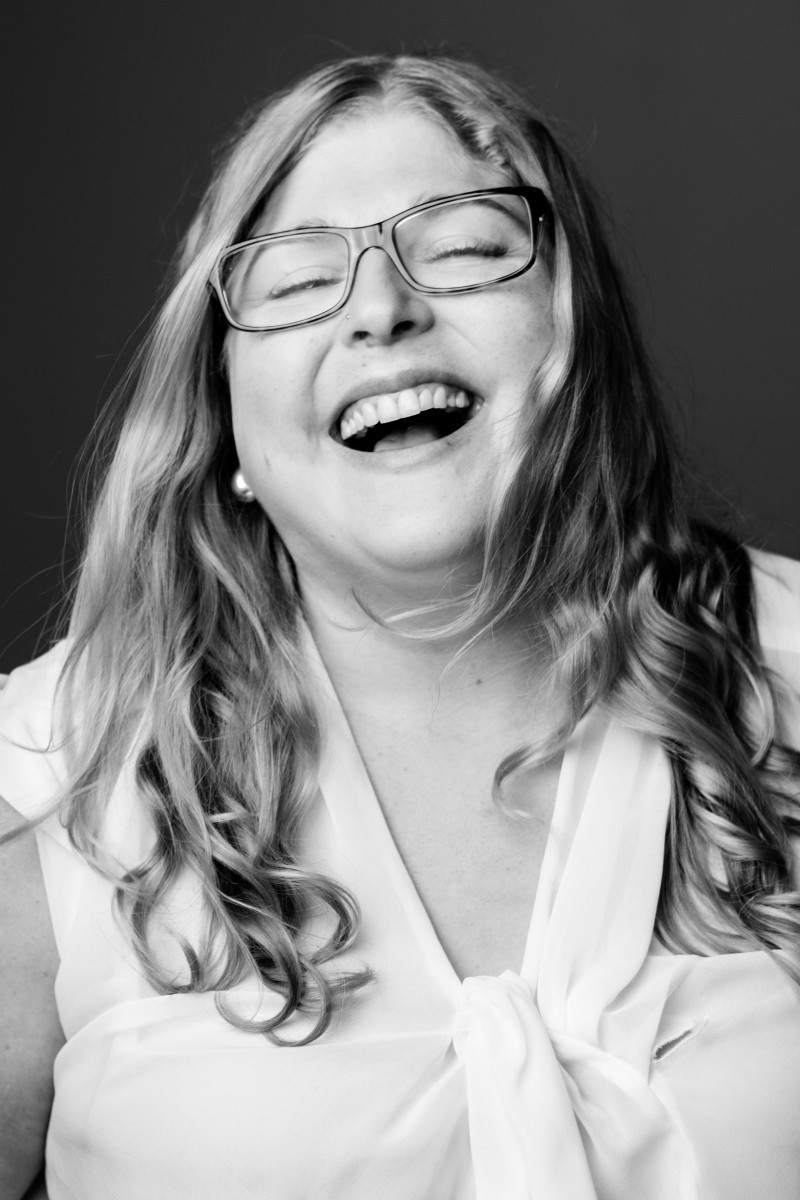 Carly Stong
YTT Guest Faculty
inclusion, accessibility & body diversity
Carly Stong is the Educational Director and Lead Instructor at Yoga Teacher Training Kingston. She began her movement exploration as a dancer in her youth and pursued a post-secondary degree in kinesiology and health studies while concurrently completing her Bachelor of Education. She opened a yoga studio in 2011 and, since then, she has offered a contemporary perspective to yoga that is informed by science as well as experience. Her teachings are built on the pillars of critical thinking, anti-oppression, and empowerment and rooted in social activism. As a a passionate advocate for body positivity, Carly sits as a member of the Leadership Team with the Yoga and Body Image Coalition. Her approach to accessibility is modern and informed by a fully embodied and integrated experience; reframing accessibility as the default and not the exception.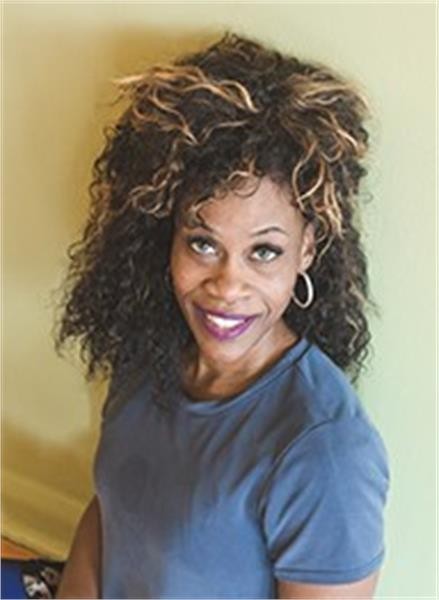 Nicole Brown Faulknor
YTT Guest Faculty
trauma sensitive Yoga
Nicole is a Registered Psychotherapist, a yoga teacher, and a Child and Youth Counsellor. She is a member of both the Colleges of Registered Psychotherapists in Ontario and the Canadian Association for Psychodynamic Therapy.
Nicole has over 18 years of professional experience working with marginalized, vulnerable, and oppressed communities, individuals, families, and children. Nicole's yoga teaching draws on the methodology of Trauma Centre Trauma Sensitive Yoga (TCTSY). Her approaches as a yoga teacher and a psychotherapist recognize the intimate relationship between the physical body and the psychological well-being of a person. This approach holds the view that the body is a resource for self-discovery and psychological healing. Learn more about Nicole at Wounds2Wings.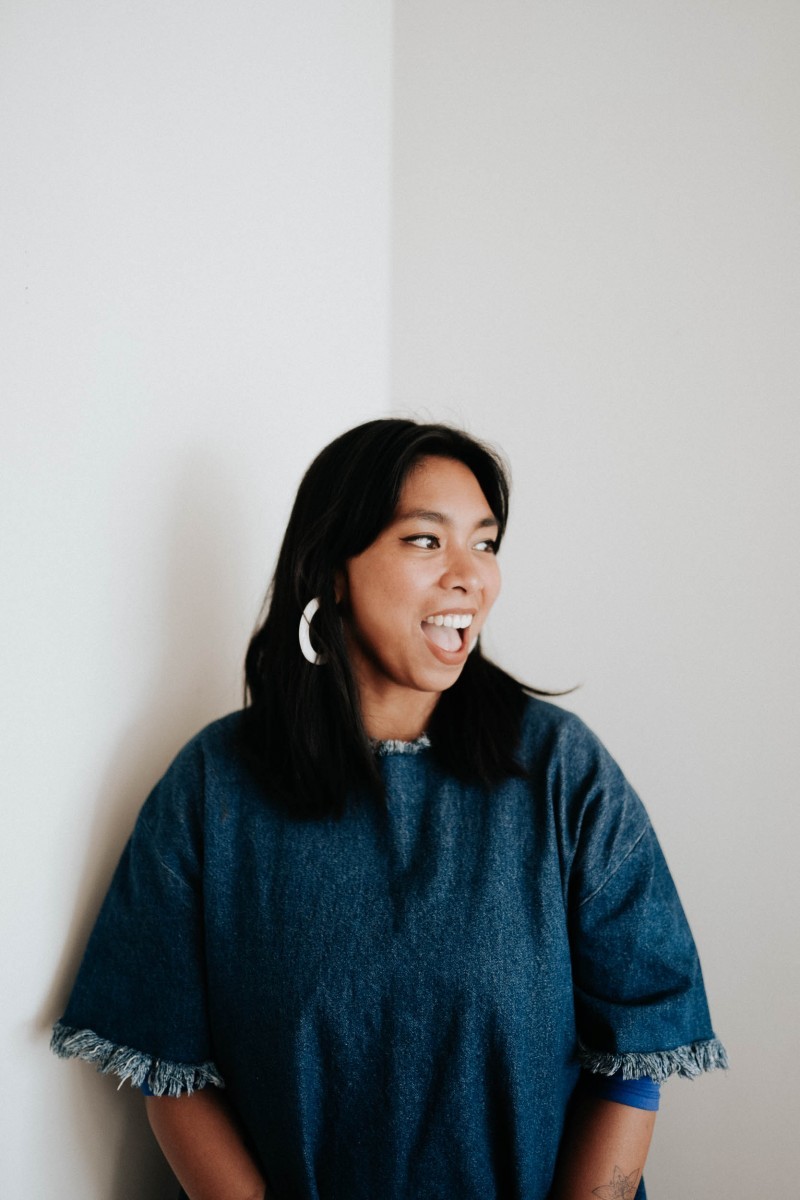 Robin Lacambra
YTT Guest Faculty
business & compassionate leadership for social change
As founder of GOODBODYFEEL Movement Studio, a for-profit small business prioritizing progressive values; host of the Empowered Embodiment Podcast; somatic coach; and social justice advocate, Robin believes that there is always an intersection worth exploring and sharing. She works to create and strengthen bridges between various industries and social causes, and in doing so, has developed the Sharing Privilege Online Course, as well as a 200 hour Teacher Training Program, focused on radical inclusivity and accessibility.
No matter the project, Robin's work always comes back to the community: empowering people to believe in the importance of creating a culture filled with compassion so, in turn, it can fuel an environment of belonging for each and every body.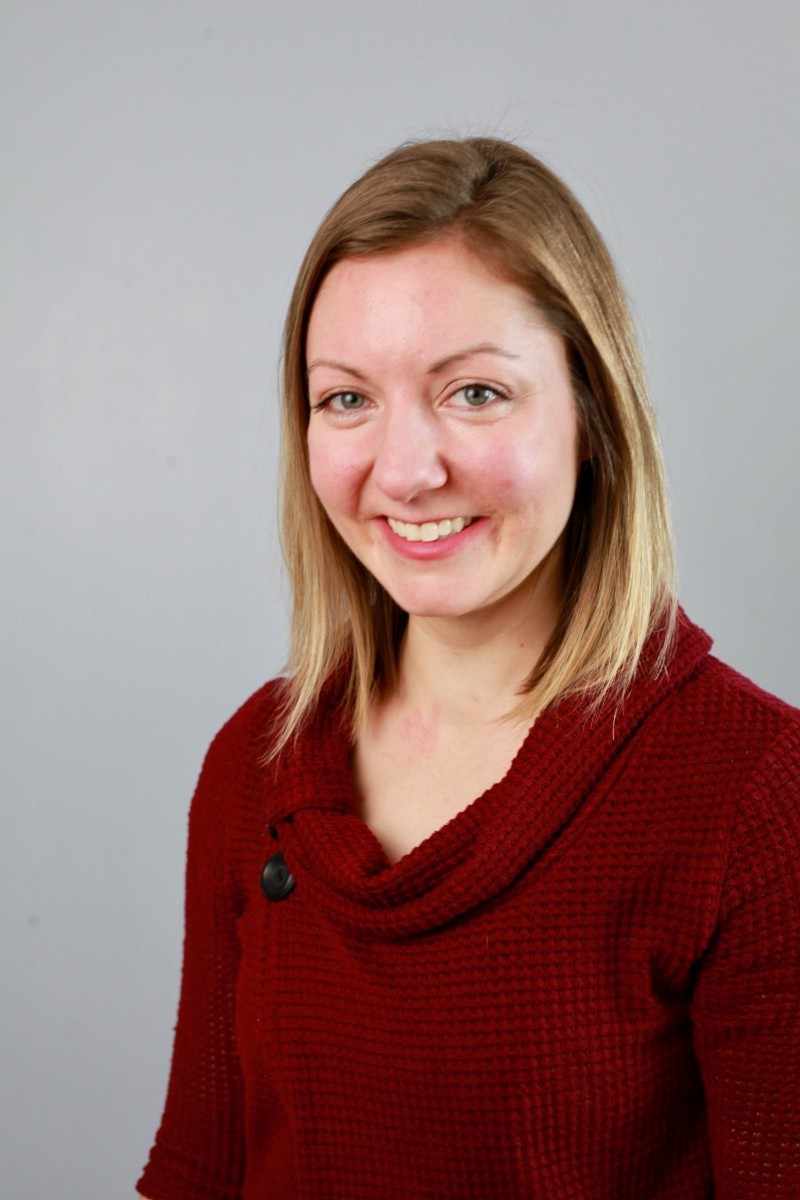 Carin Lowerison-White
YTT Guest Faculty
asana, teaching pedagogy and voice
Carin has been teaching since 2007, and draws upon her background with modern dance and martial arts in pursuit of a broader base of movement and mindfulness knowledge. To date, she has accumulated over 450 hours of yoga teacher training and considers herself a lifelong student.
Carin also flavours her teaching with her work as the Co-Founder and Managing Director of a not-for-profit theatre company in Waterloo Region called Green Light Arts, a professional theatre producer, arts administrator, choreographer, performer, and occasional sessional instructor in Physical Theatre for the Theatre & Performance Program at the University of Waterloo.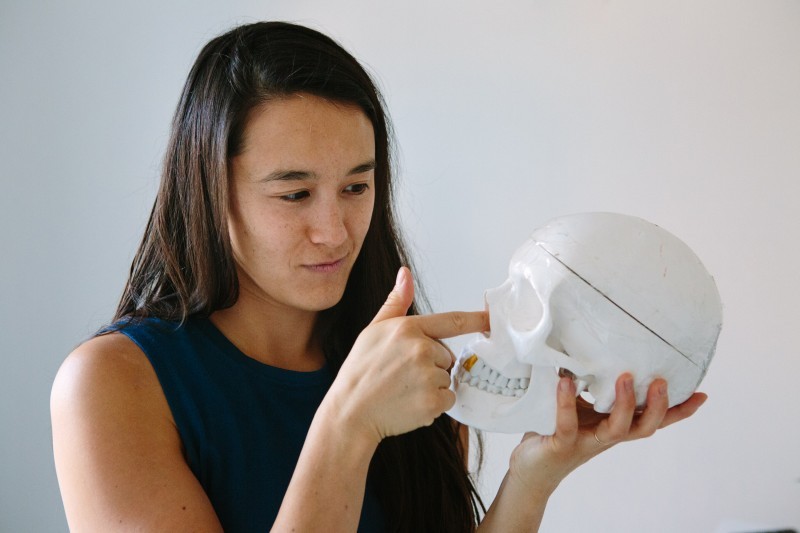 Madeleine Shen
YTT Guest Faculty
embodied anatomy
Madeleine is a body researcher and educator, chiropractor, crafter, cafe owner, and artist. She lives a double life in a small volcanic town in Patagonia, Argentina and in the big jungle city Toronto, Canada. She is curious about how we become intimate with our anatomies and their movement, how we engage with agency and power over our bodies, and how we connect our bodies with others. She looks to expand her learning and teaching through curiosity, which is her main pedagogical tool.
She has had the pleasure of teaching embodied anatomy and movement classes independently as well as at The Branches, SpiritLoft, and Cornerstone Studio. Her approach to teaching anatomy in the context of yoga combines her experience as a yoga practitioner and dancer, her studies of the Axis Syllabus, and her training as a chiropractor, centering safety, discovery and consent.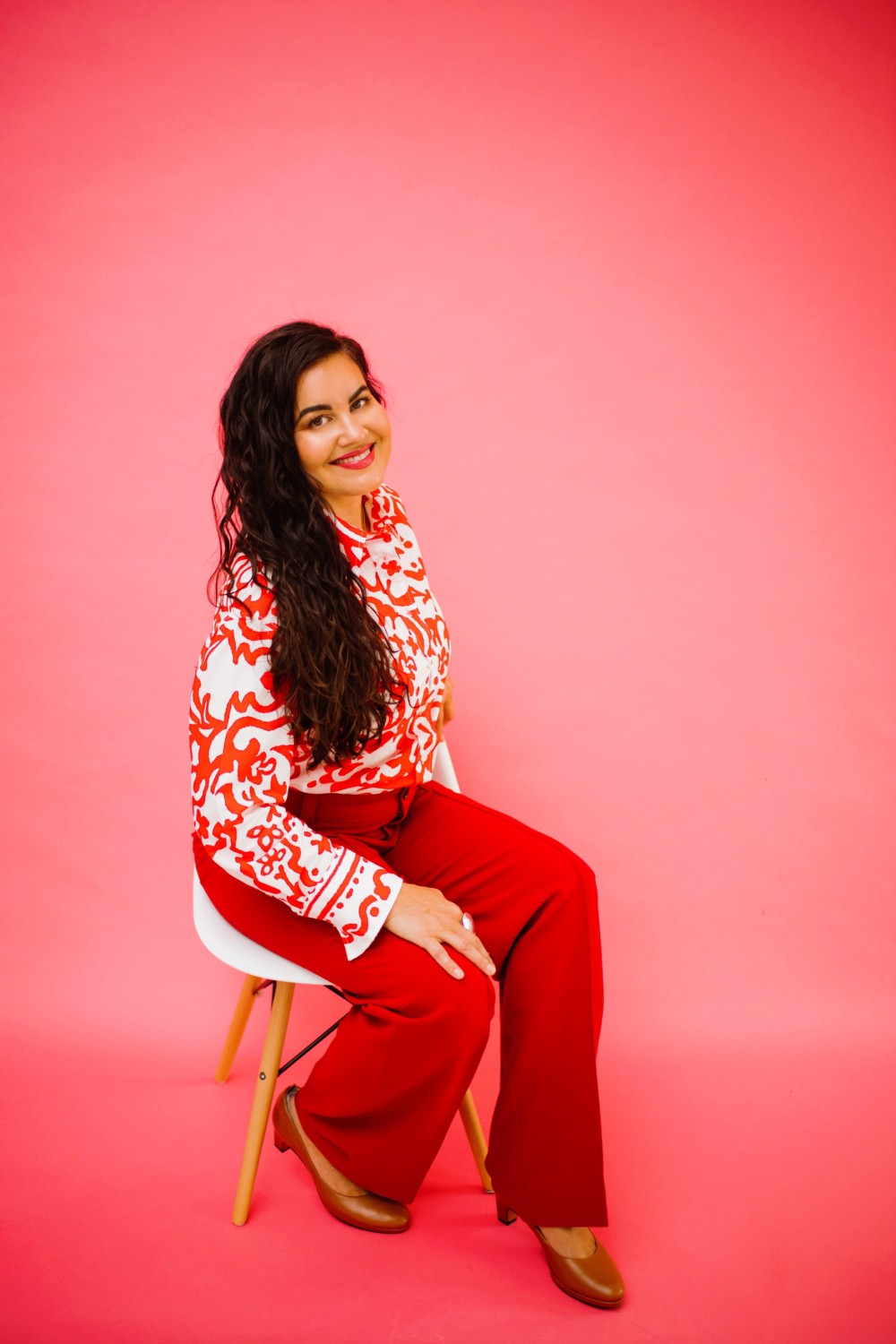 Carla Beharry (she/her)
YTT Guest Faculty
Racial Justice & Racial Trauma: Restorative and Transformative Embodiment Practices
Carla is an intercultural Guyanese-British-Canadian, whose work is  rooted in the layers of her multi-ethnic and bi-racial identity. 
Carla is a racial justice and somatic health equity educator. She specializes in healing  racial and oppression-based trauma through embodied movement and practice. 
Carla works with wellness professionals, educators and agencies to build antiracist  and equitable healthcare practices and educational opportunities for under-served  and under-represented racialized individuals who have been historically over exploited, excluded, and pushed out of health, wellness and educational systems. She  works alongside agencies in anti-oppression training and in restorative and  transformative mediation to build equitable spaces of belonging.  
Carla has lived and worked around the globe in many communities, including  Guyana, Belize, Barbados, and Trinidad & Tobago educating on HIV and sexual health  education, teaching yoga and mindfulness and promoting mental health advocacy.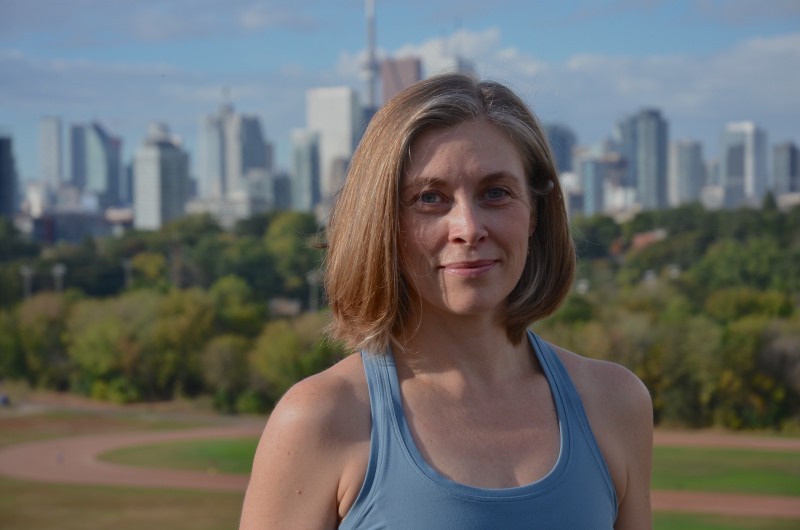 Jennifer Snowdon
YTT Guest Faculty
breath physiology and Yogic breathing
Jennifer is a trauma-informed Integrative Breathing Therapist and experienced yoga teacher living in Moncton, NB. Bringing together the traditions of yoga, the science of breath and body, and the understanding of the nervous system and trauma, Jennifer teaches people to breathe, move, and live better.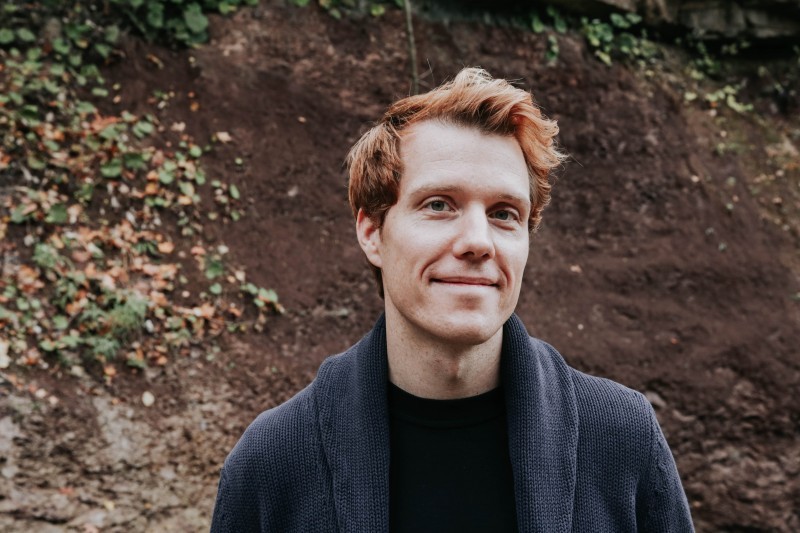 Christopher Bourke
YTT Guest Faculty
pain, trauma-informed teaching, and movement for mental health
Christopher Bourke is a movement instructor and mental health professional. He has worked in the field of mental health and addictions for over a decade and roots his teaching in that experience – placing a strong emphasis on practices that respect, support, and encourage an individual's innate resilience.
Christopher teaches with the hope of helping people rebuild a connection to their bodies, expand their range of (e)motion, and enhance their capacity to handle tough life events. He's passionate about building spaces that promote a sense of courage, safety, and self-compassion.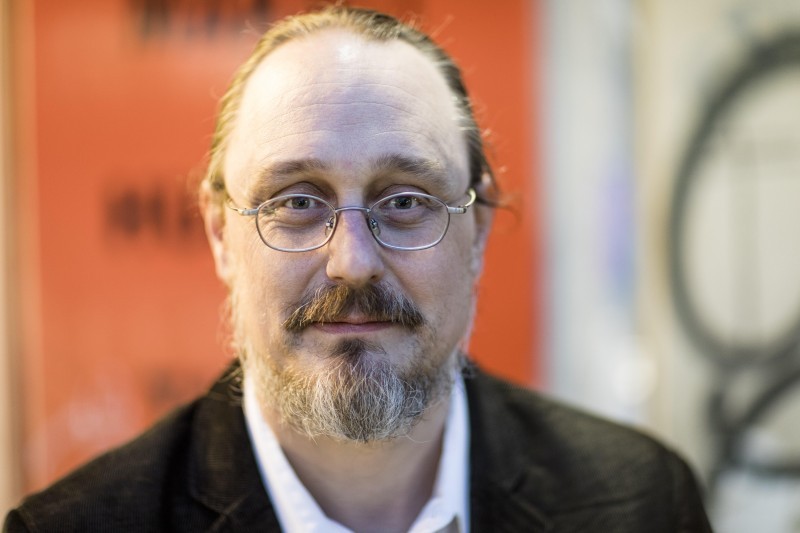 Matthew Remski
YTT Guest Faculty
Abuse History & Accountability in Modern Yoga Schools
Matthew Remski is a yoga teacher and trainer, and investigative journalist covering conspirituality & cults.
His most recent book "Practice and All is Coming: Abuse, Cult Dynamics, and Healing in Yoga and Beyond" is at the forefront of the #metoo movement for the yoga world, and offers a clear pathway forward into enhanced critical thinking, student empowerment, self-and-other care, and community resilience. He currently co-hosts a podcast called Conspirituality.
We meet 2 Thursdays evenings and one weekend per month.
SESSION HOURS (EST):
Thursdays: 7:00-9:00pm
Weekends:
Fridays 7:00-9:00pm
Saturdays full day, ex. 1:00pm - 8:30pm (with 2 breaks)
Sundays full day, ex. 1:00pm - 5:30pm (with 1 break)
Exact Hours are subject to small changes.
PROGRAM DATES (2023-2024):
THURS: October 5
WKND: October 13-15


THURS: October 19 + November 2
WKND: November 10-12 


THURS: November 16 + November 30 
WKND: December 8-10 


THURS: December 14 + January 4
WKDN: January 12-14


THURS: January 18 + 25
WKND: February 2-4


THURS: February 8 +15
WKND: February 23-25


THURS: February 29 + March 7
WKDN: March 22-24


THURS: March 28 + April 4
WKND: April 12-14    


THURS: April 18 + 25
WKDN: May 3-5 


THURS: May 9 + 23
WKND: May 31-June 2
Our YTT program format has been designed and adapted to take place via two format options:
Option 1: 100% online. This might work best for you if you aren't feeling ready to say "Yes" to in-person gathering, for any reason. It might also work best if you live too far out of town (Kitchener, Ontario) to make the weekend trip.

Option 2: a hybrid model of partially online, partially in-person. Thursday & Fridays evenings are online, and Saturday & Sundays are in-person.
Both format options will include 10% of asynchronis learning content that is pre-recorded required viewing or practice. Our Thursday and Friday night 2-hour sessions will be held online for everyone. The longer learning sessions on Saturday and Sunday are when/where the format differences will show up.
For out-of-towners who are excited to learn in person, we plan to schedule a later start on Saturday and earlier finish on Sunday to make travel time easier and only require one overnight stay. We know all the best local coffee shops and grocery stores - just ask!
Note: if federal, provincial or municipal pandemic regulations force us to completely limit in-person learning, the program will continue 100% online.
Applications for our 2023/24 program are open! You can download an application here.
Historically, our program has filled up well in advance. If there is space, we will continue accepting applications until September 30.
Tuition: $4,700 CAD + hst ($4200 if you apply by July 31)
Deposit: $1,000 CAD + hst (due upon acceptance to secure your spot, non-refundable)

Tuition Also Includes:
Unlimited monthly The Branches On-Demand Subscription and a 50 class pass for attending Live (in-person or livestream) drop-in classes - a total $1,060 value.
All prices listed in Canadian Dollars (CAD) - US folks, by the nature of the exchange rate, you get a huge discount.
Deposit due upon acceptance to secure your spot ($1,000).
After deposit:
50% of remainder due by October 1st ($1600 for early bird price, $1850 for standard price)

Final Payment by December 1st ($1600 early bird, $1850 regular)
Option to pay in full up front and get an additional 10 Class Pass!
1 in 5 of our YTT spots will be offered at a 50% off scholarship for folks who identify as BIPOC, trans, disabled, or low-income. If you identify with one or more of those groups and would like to apply for a scholarship spot, please complete that section of your application. Application does not guarantee a scholarship spot - we will be in touch with you to discuss your application.
$1,000 initial deposit to secure your spot is non-refundable.

Before Sept 1 a participant needing to cancel their participation will receive a full refund on tuition minus a $50 administrative fee and minus the $1000 non-refundable deposit. There are absolutely no refunds after September 1. In the case of medical emergency or family emergency only, the faculty may offer the option of rescheduling participation to a future YTT course.
Our yoga school is registered with the federal government as a Certified Educational Institution. We will provide you with a tax receipt (T2202A), which means your tuition is eligible for the tuition tax credit.
Most foundational Yoga Teacher Training programs are 200 hours, which is because the Yoga Alliance sets the bar at 200 hours as the minimum required education to register with them after completing training (and list yourself as "RYTT"). We choose to go above and beyond the minimum requirements because we believe that 200 hours is not enough to really set participants up for success.
Your learning time will consist of 180 contact learning hours, 40 hours of class participation and observation outside our weekends, and the remaining 30 hours of self-directed study including self-practice, homework, and practicum teaching. Looking at it all at once can feel intimidating, but remember, this will all be spread out over 10 months.
Our program has always been this rigorous and thorough, and we are now proud to claim that this is our own minimum required standard.
We recommend that applicants have at least one year of yoga experience, ideally with a qualified teacher and in a form of alignment-based yoga. Students should have a general level of knowledge of yoga poses. If you do not meet this requirement, please get in touch with us to discuss possibilities.
All applicants must attend a minimum of 5 classes at QSY prior to applying, and at least 2 of those classes must be with Leena, Emma or Leslie.
You do not have to be an elite pretzel to be in this program - all bodies and abilities are welcome! Read Leslie's blog post, Is YTT Physically Demanding? to get a better idea of the intensity of the physical side of practice.
You will hear back from us within 2 weeks of submitting your application.
Students are asked to carefully clear their schedules for the ten weekend intensives and scheduled Thursday evenings. 90% of our training, whether in person or online, will take place live, and is designed for you to participate in real-time with plenty of large and small group interaction. The dynamic quality of special guests, lectures, and exercises happening during our sessions are extraordinarily valuable. Participation in the live sessions is required.
That being said, we understand that illnesses and life circumstances still happen, and we will work with you if there are circumstances that must prevent you from attending part of one of the weekend intensives. Students are responsible for making up any missed hours of training. This may involve additional written assignments, obtaining notes/recordings from classmates, attending additional relevant workshops or possibly one-on-one time with a faculty member. All sessions will be recorded, and available to review for the following year.
If one-on-one time with a faculty member is necessary to make up the material with you, you will be charged an hourly rate to work with our faculty. One hour private session is equivalent to 3 hours of missed class time. This cost is not covered in the tuition fee.
We advise setting aside 2-3 hours a week to complete assigned readings and homework. This is in addition to attendance in yoga or meditation classes at The Branches (1-2 per week) and at least 2 hours of home practice per week.
Our program is rigorous because we want you to graduate with concrete knowledge and skills to teach well. We design the homework to support your learning and grow your confidence as a teacher.
Required texts are an additional cost, outside of tuition costs. Books can also often be found at local libraries or bought second hand online. We recommend students put aside around $150 for required texts/additional reading material.
We will give you a PDF manual of handouts, plus a great deal of resources as part of the training, and you will be required to print these on your own. Your local library is a great resource if you don't have a printer at home. These will support our lectures and your learning. We have heard from participants that hard copy resources were incredibly helpful to their learning, and that they turn to them again and again for years afterwards.
Yes. Our program will equip you with teaching skills and confidence to begin your journey as a yoga teacher. We believe that learning never stops, and encourage all of our graduates to continue to find ways to expand their learning and understanding as they develop as teachers. If you want to register with the Yoga Alliance as a Registered Yoga Teacher, you can submit your YTT certificate to them as part of their registration process. Our program is yoga alliance certified, and exceeds their standards for accreditation.

In order to receive a certificate of completion, participants must complete the following in full:
Attendance in all teacher training classroom hours

Attendance of 1-2 classes each week (40 classes minimum over the duration of the program) at The Branches (Note: a 50 class pass is included in your tuition fees!)

A home practice for the duration of the program

Successful completion of monthly homework assignments and reading assignments (plan for 2-3 hours each week for homework)

Observe, assist and report on a minimum of 12 classes

Complete a 10-class practicum of practice teaching and peer review

Successful completion of teaching initiation and comprehensive open-book exam at the end of the program.
Learn how to build a supportive home practice

Learn a variety of meditation techniques to bring more presence and awareness to your life

Explore breath awareness, pranayama, and introduction to the subtle body and chakra systems

Physical, mental, emotional, and energetic benefits of postures

Use the tools of Ayurveda to bring more balance to your practice and lifestyle
A detailed study of fundamental, intermediate, and restorative yoga postures including modifications of poses and use of props

The New Science of Stretching - understanding range of motion in relation to the nervous system, and unlearning common misconceptions about yoga and stretching

Functional Movement - what it is, why it's helpful, how we can integrate it into yoga practice for a more healthy and sustainable practice

Biomechanical principles of alignment for a safe and sustainable practice
Study anatomy and physiology, with an emphasis on experiential learning and embodied understanding

Understand the physical effects of yoga on the body

Learn about the anatomy of the breath, and the effect of yoga on the central nervous, endocrine, and immune systems

Learn how alignment and the practice of interoception can help avoid injury and decrease chronic pain

The Nervous System - understand the different anatomical and functional branches of the human nervous system, and how they play a role in every Yoga practice.
Learn about the historical context of yoga - how yoga asana as we practice it today is not the 1000-year-old practice many people claim it is

Learn about the main philosophical schools and texts that have influenced modern postural yoga

Participate in dynamic discussions about the relevance of the Yoga Sutra and the Bhagavad Gita (both pre-feminist, pre-scientific texts) to our modern context
Learn to articulate and express your worldview and beliefs through exercises of contemplation and self-reflection

Discover how to share your worldview conscientiously through your yoga teaching

Learn about privilege and oppression and how to create safer spaces for more bodies, genders, and ages

Explore yoga and body image and the approach of Health At Every Size (HAES), and how to encourage body neutrality, acceptance, and positivity in your life and your teaching

Develop a trauma-considerate lens to your teaching that respects and includes diverse nervous systems.

Discuss the ethics of teaching yoga and integrity in the student-teacher relationship
Learn to teach effectively with confidence and compassion

Learn to give clear, simple instructions through verbal cues and body language

Learn to see and understand a variety of bodies in terms of proper alignment

Share your love for yoga from your authentic experience and teach with heart-based themes

Understand sequencing strategies for all levels

Learn to create dynamic classes for a range of students

Learn invaluable strategies for teaching beginners

Understand common misalignments, key points of safety, and modifications

Practice hands-on adjustments and enhancements

Demonstrate postures and techniques clearly and effectively

Modify the practice for special groups such as prenatal yoga, seniors, teens, and students in bigger bodies

Teach breathing and pranayama techniques
Get clear on what populations you most want to teach, and consider how to reach out to them and best serve them

Discuss platforms for marketing, how to build a student base and begin to create a niche for yourself

Discuss creative ways to begin offering classes, considering non-traditional spaces to offer yoga and how to leverage your community connections

Understand that building a career as a yoga teacher takes time and effort, and programs that promise you instant success as a yoga teacher may not be telling you the whole story
More from Our Graduates
"I really appreciated the authenticity, expertise, humour, and heart that Emma, Leena, and Leslie brought to the program. Despite the fact that we were a big group, there was a real sense that each individual's needs were heard and met to the best of their abilities. In their own styles, with patience and kindness, all three instructors created a safe, supported, and enjoyable environment for learning.
The program content was comprehensive and well beyond the expectations of a standard 200hr YTT, designed with the intention to facilitate learning in a practical and progressive way. Beyond preparing me to design and deliver safe, appropriate and engaging sequences, the program also touched on important topics like career development and yoga in the larger context of spirituality and social change."
Andrea B., QSY YTT 2020 Graduate, hybrid format
"QSY YTT felt like the right fit for me. Having practiced there previously, and attending the information session, and also hearing from friends who took training elsewhere, I knew that the experience at QSY would be a unique one that encompasses everything I wanted in a training program. I went in not necessarily intending to teach, but since graduating, I have been teaching consistently, mostly on a volunteer basis, and that has been a lovely result. Even if I didn't end up teaching, I would do the QSY training all over again."
"This training is at the cutting edge of what's offered, with its strong blend of biomechanics, social justice, science of teaching, philosophy, and interpersonal work. The kinds of work our training has been doing is exactly what many people have been asking for: more rigorous, more critical, more self-reflexive, with greater supports over longer periods of time.
The community of practice you created by having the talking partners, and the team teaching, and the feed-forward practices was very, very valuable to me. I can't remember the last time I tried so hard and earned so many rewards with such a diverse group of equals. Amazing. This is something a shorter, intensive training can't give.
I have, pretty much, nothing but good things to say about the training. I feel really lucky to have been in this group, at this time. I feel ready to take up my seat as teacher, and my own personal practice has really developed over the year as I approach my yoga study more intensely and with added goals. I feel energized and empowered."
Aimée Morrison, 2014 YTT Graduate
"Emma and Leena are a compassionate, knowledgeable, and entirely complementary teacher-training partnership. Together, they've created a unique yoga teacher training program that goes far beyond teaching physical poses, anatomy, and history, opening the door for personal development in what is undoubtedly the most supportive learning environment I've ever experienced."
Nicole DeNoble, 2016 Graduate
The QSY YTT Program turned out to be one of the most enriching things I have ever done! The teacher trainers were incredible.
As an older adult applying for this program, I felt so well mentored, accepted, and supported by these three trainers, who were delivering an extremely well-designed program. When COVID-19 forced a switch to online learning, they helped me to learn the necessary skills and continued to help me feel connected and supported by the many outreach efforts they made. I acquired knowledge and grew my skills so well that I was quickly able to feel confident in launching into business teaching yoga online."
Linda Collins, 2020 Graduate, hybrid format
"When the unthinkable happened in March 2020, QSY trainers modelled unwavering resilience. Their co-creative approaches inspired me again and again as she deftly guided a total reorientation of our YTT to be largely completed online under COVID restrictions. They guided embodied learning into a virtual experience without compromising quality or humanity.
Rather than a harsh transition between YTT and real-world teaching, there was a natural flow from one stage of learning into the next because we started teaching the very first weekend we gathered. I count myself very fortunate because our cohort graduated with the hybrid experience of in-person teaching for 5 months and online teaching for 4 months.
The piston of a powerful engine, Leena's cadence sustained a supportive container for our learning through the chaos of adaptation. The authentic care work Emma brought to QSY's YTT enhanced every aspect of my learning and is a foundation I will build upon for the rest of my life. Leslie made space for us to turn left into our nerdiness and let go of our self-imposed corrections. These ways of practicing fuel my home routine and ground me as a new teacher."
Alissa F-E, 2020 Graduate, hybrid format