Join us for FREE virtual drop-in classes every day from
Monday, January 31 to Saturday, February 5.
This is for stressed-out parents, our overburdened frontline healthcare providers, and the "non-essential" workers who need a lift. Really though, it's for everyone who needs an opportunity to be held with care, and wants some guidance and community in which to practice Yoga for grounding, vitality and connection.
We all need one another to survive and thrive - so let's practice together. Everyone is welcome to take as many classes as they like.
Community Care Week Virtual Drop-In Classes
CHOOSE FROM:

Monday
7:30pm Slow Flow* with Emma

Tuesday
7:00am Sunrise Flow with Marg
7:30pm Slow Flow* with Leena

Wednesday
9:30am Essentials* with Leena
5:30pm Strength & Flow with Leslie

Thursday
7:00am Sunrise Flow with Marg
6:00pm Slow Flow* with Leslie
7:45pm Restorative* with Nicole

Friday
9:30am Essentials with Emma
5:30pm Dynamic Flow with Carin

Saturday
10:00am Strength & Flow with Carin
7:30pm CC Yoga & Circle** with Nadine & Sara
GOOD TO KNOW:
Classes marked with a star* are beginner-friendly.
You can sign up as late as 30 minutes in advance.
The teacher will send you an email about 20 minutes before class starts with the link and a list of suggested props (or household substitutes).
**Bonus: we're hosting a special Community Care Yoga & Circle on Saturday, February 5th from 7:30-9:00pm to end the week with a little reflection, gratitude and social time.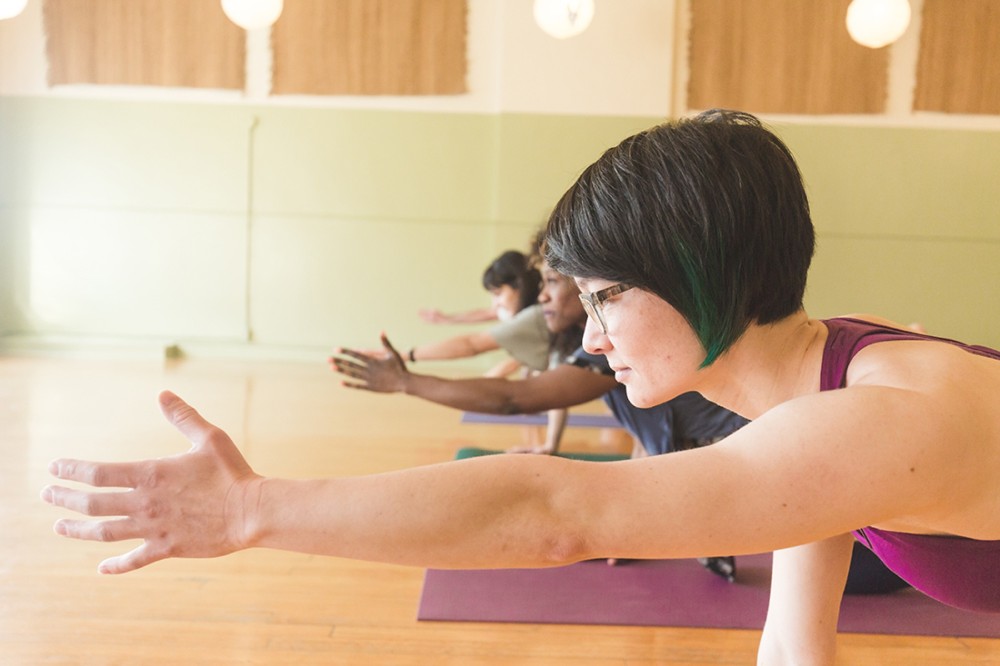 Community Care Week is one the ways that we choose to share our resources. To go beyond self-care and self-sufficiency, we believe that we ought to be able to rely on our interconnected networks for support, from neighbours and friend circles, all the way up to government at each level. You can read about our overall approach here.