30 days of flexibility & strength
starts May 1
Do you feel like everyday life and athletic pursuits used to be easier on your body, but now you find that you're a little stiff and sore… for no good reason? If you work at a desk all day, or if your job requires repetitive movements, a little mobility work will do your body good!
Joint health is a use-it-or-lose-it, but-please-don't-abuse-it type of situation, so there's no better time than right now to treat your body to some TLC in the form of mobility work. Gear up for summer by prepping your joints for hikes, cycling, gardening and all the fun that the sunny season offers.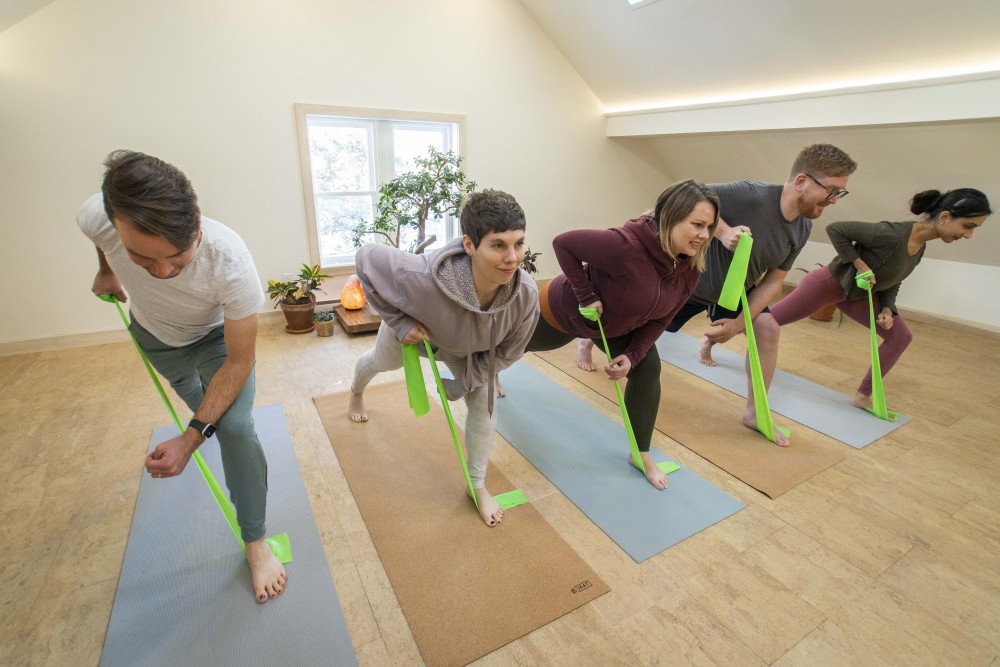 What is Mobility?
We think of mobility as movement and strength at your deepest ranges of motion. Mobility work can feel like a stretch, like you're discovering muscles you didn't know existed, or like good old fashioned strength exercise. The practices in the Mobility May videos will have you moving with precision, awareness and effort! 
Whole Body Intention
Spend time getting to know and hydrating all your major joints (including your spine) with good movement to flush them with nutrients that support tissue health. To stabilize your efforts at getting your joints moving well, you'll also work on strengthening your core, which we define as everything in your torso, not just your abs.
As the month progresses, practices will get a little more challenging, so you can grow along with the demands, or go back and repeat practices from earlier in the series.
We can't wait for your body to feel great!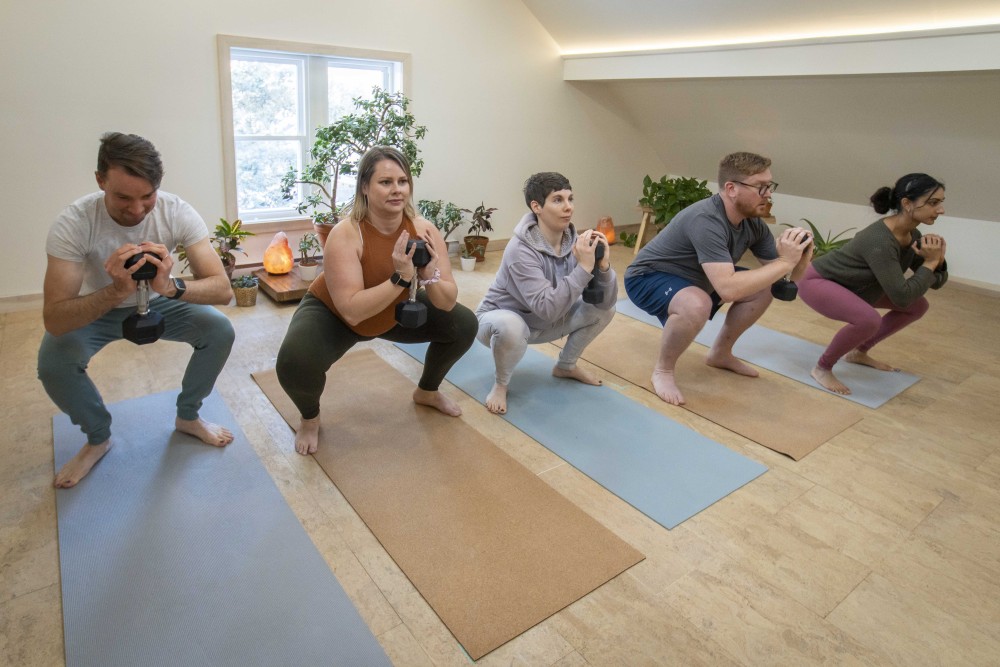 Lower Body Mobility Flow
Juicy Joint Mobility & Sun Salutations
Shoulder Flossing Flow
At Your Desk: Neck & Shoulder Mobility
Mobility and Chill: Hips and Pelvis
+ 25 more unique practice videos
Juicy Joint Mobility & Sun Salutations
At Your Desk: Shoulder & Neck Mobility
Mobility and Chill: Hips and Pelvis
Join via Branches On-Demand
get Mobility May and much more
first 7 days are free, then the Standard Rate = $40
renews monthly, but no minimum commitment
How does Mobility May work?
Get 30 unique practice videos, with a new video per day starting Monday, May 1st
Access videos via Branches On-Demand via on our streaming service from anywhere you have internet: a computer, tablet, phone or smart TV
Branches On-Demand includes a ton of other practice videos, with entry points for many areas of interest; be sure to explore and see all of our great content
Connect with our teachers and your fellow participants in the comments section